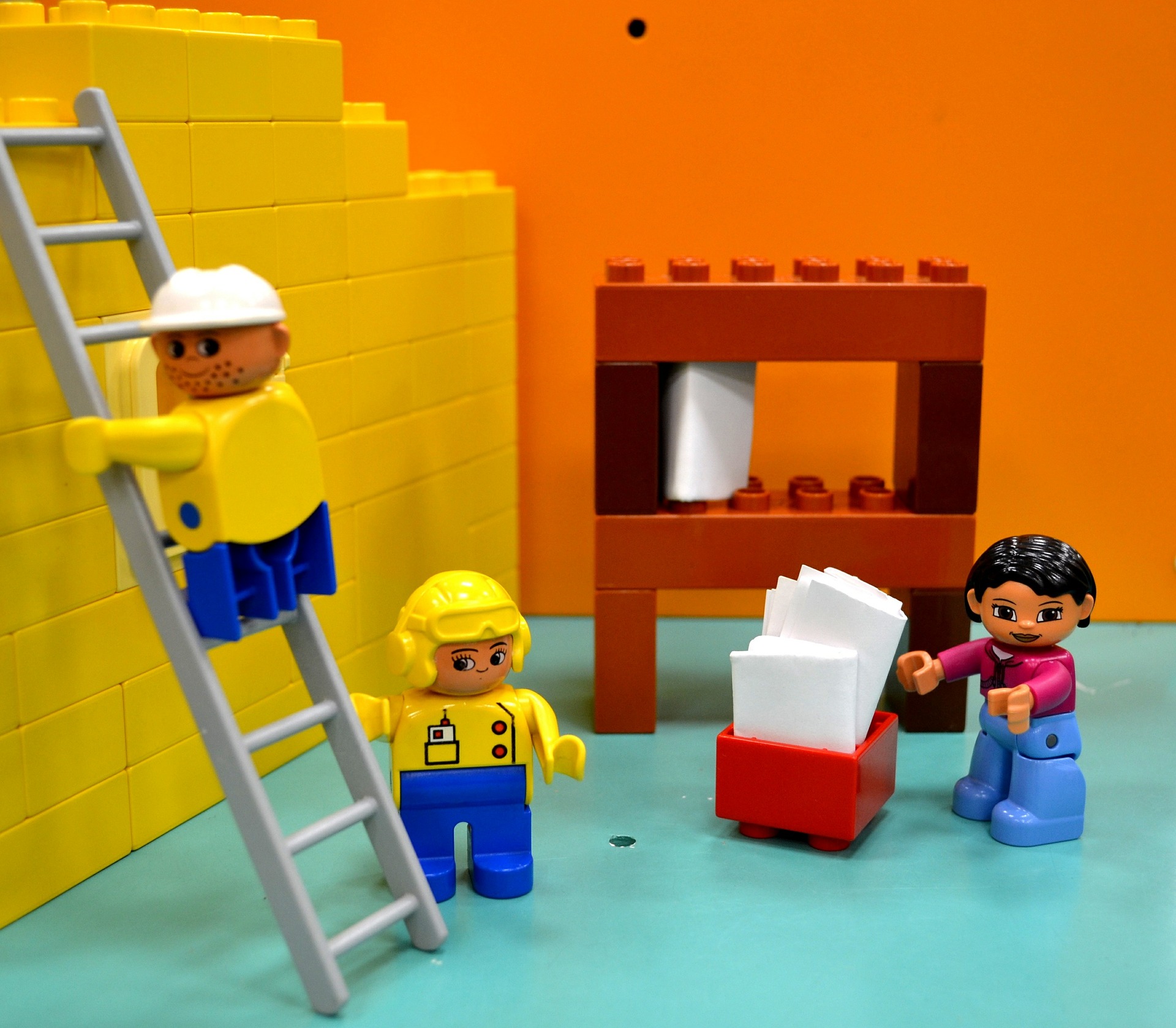 Team Building Activities
Teambuilding is an organized effort to improve team effectiveness. All members of the team must be committed to the idea in order for the effort to be effective. Teambuilding can be indicated for any team or for a work team that is considered to be" in trouble". Teambuilding implies hard work that continues on after the initial training session.
Some Benefits and Disadvantages
The Benefits:
Teambuilding improves productivity and motivation.
Teams will gain and increase ability to solve problems.
Teambuilding helps break down personal and political barriers and allows for rapport building.
The process can help level the playing field between outgoing and shy team members.
Participating in teambuilding can help teams overcome performance problems.
The Disadvantages:
Teambuilding requires expert facilitation in order to be successful. Not every team leader has innate facilitation skills.
Activities can be time-consuming for teams with a short-term charter. And if team members are part-time, they may have conflicting feelings about the time the teambuilding takes.
If several levels of management are on the team, those members may be reluctant to open up.
Conducting teambuilding activities electronically or by conference cannot be as effective face-to-face sessions.
Some teambuilding exercises involve touching or physical movement, which can make some people uncomfortable.
Team-Building Activities That Won't Make People Cringe
There are many choices of activities and techniques to foster team building. Which you choose depends upon your assessment of the team, the skill sets of the members, the amount of available time, geographical considerations or constraints, and the team's objectives.
Choosing a Location for Team-Building
A teambuilding session can be intense, and often involves games or other physical exercises. It's important, therefore to select the location carefully to promote the best possible learning outcome. Regardless of whether you hold your teambuilding session on or off site, there are some important considerations to explore.
Making the Most of Team Meetings
They are extremely important in team building and facilitation. It is very important that they are well structured and have a set purpose and time. When a meeting is run well it is a fantastic tool as it provides a forum where a lot of information can be given to a lot of people in a short amount of time. Issues can be addressed and action plans set into play.
Setting the Time and the Place
Giving thought to time and place considerations for a team meeting can go a long way toward producing a more effective meeting outcome. Below are some elements to think about.
Is the location convenient for participants?
Quiet. Is the meeting going to be held in an open environment? Near the plant?
Is this an e-team meeting? Or a meeting with members in remote locations or different time zones?
What time of day is best?
Are there time zone considerations for e-teams or remote participants?
For what other interruptions and distractions can you anticipate and plan?
Trying the 50-Minute Meeting
In some companies, meetings are stacked up on the hour like planes in the landing pattern at O'Hare Airport. The 50-minute meeting concept is simple; instead of a full 60-minute meeting, why not give people time for a bio break, a fresh cup of coffee, and "commuting time" to the next meeting?
50-minute meetings also help manage:
Overload of information that the mind can absorb at one time
Wandering attention spans
Potential health problems from sitting too long
You can't always have a 50 minute meeting, but if you're meeting will run several hours, you could have a connected series of 50 minute meetings. The extra 10 minutes in each hour -- set at a consistent clock time such as 50 minutes after the hour -- could allow for stretches, breaks, or a quick e-mail session.
Using Celebrations of All Sizes
The team just finished a ten-month project to implement SAP in a small manufacturing company. The project delivered on time, and under budget. It's time to celebrate! Celebrations can take many forms. A checklist of elements to consider can help you decide how best to say thanks.
ARE YOU READY TO GROW YOURSELF AND/OR YOUR TEAM? If so, purchase your assessment now at https://theligsllc.com/products?olsPage=products%2Fmaxwell-method-leadership-assessment and select "DISC" under the assessment type. OR, send a message to [email protected] to learn more.

© Dr. Tracie Hines Lashley