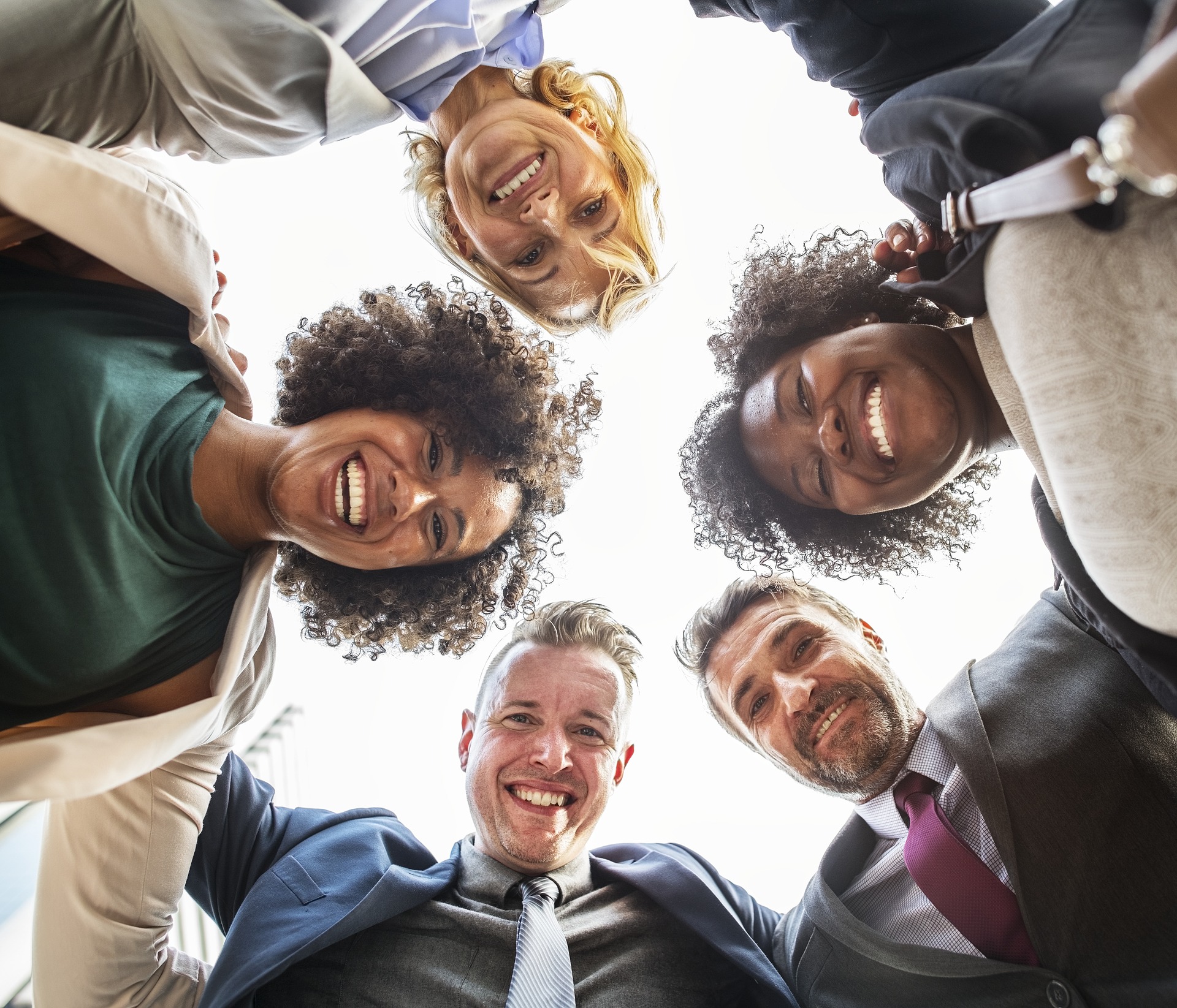 TEAMWORK
Having a strong team will benefit any organization and will lead to more successes than not.A team is a group of people formed to achieve a goal. Teams can be temporary, or indefinite. With individuals sharing responsibility, the group as a whole can take advantage of all of the collective talent, knowledge, and experience of each team member. Team building is an organized effort to improve team effectiveness.
Tuckman and Jensen's Four-Phase Model
The Forming Stage: Groups initially concern themselves with orientation accomplished primarily through testing. Such testing serves to identify the boundaries of both interpersonal and task behaviors. Coincident with testing in the interpersonal realm is the establishment of dependency relationships with leaders, other group members, or pre‑existing standards. It may be said that orientation, testing, and dependence constitute the group process of forming.
The Storming Stage: The second point in the sequence is characterized by conflict and polarization around interpersonal issues, with concomitant emotional responding in the task sphere. These behaviors serve as resistance to group influence and task requirements and may be labeled as storming.
The Norming Stage: Resistance is overcome in the third stage in which in-group feeling and cohesiveness develop, new standards evolve, and new roles are adopted. In the task realm, intimate, personal opinions are expressed. Thus, we have the stage of norming.
The Performing Stage: Finally, the group attains the fourth and final stage in which interpersonal structure becomes the tool of task activities. Roles become flexible and functional, and group energy is channeled into the task. Structural issues have been resolved, and structure can now become supportive of task performance. This stage can be labeled as performing.
Types of Teams
The Merriam Webster Dictionary defines a team as a number of persons associated together in work or activity.Teams are formed for many purposes.Examples include project teams, ad-hoc teams, quality improvement teams, and task forces.Sometimes the team is formed to work on a goal as an adjunct to a traditional hierarchy in an organization.At other times, the team is designed to replace the hierarchy.
Several roles help to keep a team operating smoothly.
The Traditional Team
There are several characteristics common to traditional teams.
A team gains a shared understanding and purpose among team members, as distinguished from a group.
Teams require mutually agreed-upon operating principles such as agendas, procedures, and decision-making processes.
A team is interdependent; everyone works for the good of the team, not for oneself.
Effective teams distinguish task from process. How they do things (the process) is just as important, if not more important, than what they do (the task).
Self-Directed Teams
A self-directed team is a team that is responsible for a whole product or process.The team plans the work and performs it, managing many of the tasks supervision or management might have done in the past.A facilitator (selected by the team or an outside individual) helps the group get started and stay on track.The facilitator's role decreases as the team increases its ability to work together effectively.
E-Teams
An e-team is a group of individuals who work across space and organizational boundaries with links strengthened by webs of communication technology. Members have complementary skills and are committed to a common purpose, have interdependent performance goals, and share an approach to work for which they hold themselves mutually accountable.
Geographically dispersed teams allow organizations to hire and retain the best people regardless of location.An e-team does not always imply telecommuters, individuals who work from home. Many virtual teams in today's organizations consist of employees both working at home and in small groups in the office, but in different geographic locations.
The benefits of an e-team approach are:
Workers can be located anywhere in the world
Virtual environments can give shy participants a new voice
Members have less commuting and travel time, so they tend to be more productive
Companies gain an increasingly horizontal organization structure, characterized by structurally, and geographically distributed human resources.
There are a few caveats when using e-teams.They frequently operate from multiple time zones, so it is important to make sure that there is some overlapping work time.In addition, unless a camera is used for meetings, working virtually means that there is no face to face body language to enhance communications.Therefore, intra-team communications must be more formal than with a team whose members meet physically.Care also needs to be taken to make sure no one is left out of the communications loop just because he or she is not visible.E-teams demand a high trust culture.
ARE YOU READY TO GROW AS A LEADER? If so, book a discovery session with Dr. Lashley now at CLICK HERE OR, send a message to growme@theligsllc.com to learn more.
©Dr. Tracie Hines Lashley